With its sultry Mediterranean climate, seaside location, hedonistic vibe and young, international population, it's no surprise Tel Aviv is known as the party capital of the Middle East. Any great evening here should start at a beach bar around sunset – a cold beer on your lips, toes pushing into still-warm sand.
Later on, you could squeeze onto the last free stools in a packed pub before spilling out onto the pavement, drink in hand, for some fresh air and conversation. Then find a quiet backstreet wine bar to sample local vineyards' offerings, see some art at a 'gallery bar' and maybe catch a band play. As the night stretches on into the small hours, there's only one choice left: hit the city's clubs, where it's lasers, beats and dancing until dawn. Ready to join Tel Aviv on a night out? 
A Friday night party on Tel Aviv's Jerusalem Beach. Image by Maremarum/Photolibrary/Getty
Central Tel Aviv
For a first-timer, there's no better place to bar hop than the city's main artery. Packed with most of the city's best bars and clubs, it's easy to spend a whole night at the southern end of Rothschild Boulevard and its surrounding streets. While Tel Aviv's nightlife scene can be a fickle beast, there are a few sure bets here.
Kick off at Rothschild 12, a longstanding cafe that, like many daytime eateries in Tel Aviv, morphs into a bar after dark. Enjoy a beer on the buzzy terrace, pull up a pew at the narrow bar just inside, or head out back to catch a live band.
Just a few blocks away, new-kid-on-the-block Kuli Alma (kulialma.com) is a great bar/club to swing by while you're sober enough to appreciate its vibrant murals and rotating art exhibits – enjoy a cocktail in the open-air courtyard if you're not yet ready to hit the dance floor next to the bar downstairs. It's just one of an increasing number of 'gallery bars' that have popped up in Tel Aviv over the past few years, including subterranean drinking dens Buxa (31 Rothschild Bvld) with its alternative Tokyo vibe, and Radio EPGB (7 Shadal St), which with its polished wooden bar, moody lighting and graffiti-scribbled walls wouldn't look out of place in New York's East Village.
After 11pm Tel Aviv's clubs slowly begin to fill up, but they don't really get pumping until around 2am. Discreetly located in the windowless depths of a former post office, Jimmy Who (24 Rothschild Bvld) has drawn parallels to the alternative bars of Berlin. A short walk away, Deli is another top spot in Tel Aviv to lose your inhibitions. Named for the former New York-style sandwich shop – now a Mexican takeaway joint – that conceals the entrance, it's the place to go for cocktails and house music.
A popular day-to-night hangout on Ben Gurion Boulevard. Image by Dan Porges/Archive Images/Getty Images
South Tel Aviv
Just a few blocks south of Rothschild, you'll hit the beautifully restored yuppie neighbourhood of Neve Tzedek. Perhaps the best 'burb in Tel Aviv for a lazy brunch, it's also home to a clutch of chic wine bars such as Wine Story (8 Ahad Ha'am St) and Jajo Vino (44 Shabazi St). Just east of here is Florentin. Currently in the midst of a hipster-fuelled renaissance, this grungy, industrial suburb has shabby-chic bars to match including Hoodna Bar and Bugsy (26 Florentin Street).
Take your pick from a clutch of relaxed wine bars in Tel Aviv. Image by David Silverman/Getty Images Europe
Jaffa
A concerted effort has been made to spruce up Jaffa, just south of Neve Tzedek, in recent years, and the results are undeniably attractive. With a vibe akin to Istanbul's reenergised port area of Karaköy, Jaffa's Flea Market enclave is one of the hottest hang-outs in Tel Aviv – head here in the early evening for a spot of boutique shopping before checking out the bar scene.
Tucked in an alley off the Flea Market, bohemian café/bar Shafa Bar is a great spot for a round of mint raki, and stay on to take in a live band. Move on to Jaffa Bar (30 Yefet St) for a craft cocktail, cabaret performance, or late night snack (the menu offers dishes from owner/chef Nir Tzuk's flagship Cordelia restaurant, strategically located across the alley) or cut some shapes on the dance floor to some electro-Arab beats at Anna LouLou Bar.
Tel Aviv's clubs get going around 2am. Image by Alex Segre/moment Open/Getty Images
Beach parties
Tel Aviv beaches can feel like one big party on weekend days. Come nightfall, however, the beaches also play host to more organised revelry on an even larger scale. The action is usually centred between Hilton Beach and Gordon Beach, including Frischmann and Bograshov Beaches in between – keep your eyes peeled around town for posters advertising upcoming beach parties. More permanent fixtures include, from north to south, Shalvata (shalvata.co.il), near the port, the day-to-night beach bars on Hilton and Gordon beaches, Mike's Place (just south of Borgrashov Beach) and the enormous Clara Beach Bar, at the site of Tel Aviv's former dolphinarium.
Beachfront bar Mike's Place is a Tel Aviv institution. Image by Yoav Lemmer/AFP/Getty Images
LGBTIQ+ scene
One of the world's friendliest LGBTIQ+ destinations, Tel Aviv has a solid scene. By day, a gay crowd generally congregates on the sands of Hilton Beach, filtering into the bars and clubs of central Tel Aviv by night. It may be the oldest gay bar in Tel Aviv, but Evita has still got it: complete with smouldering shirtless bartenders. Needless to say, this is the place to be during Tel Aviv Pride week. Shpagat is another popular haunt, while Lima (42 Lilienblum St) and Alphabet (54 Ahad Ha'Am) also host good gay nights.
What to drink
Home to one of the world's top party cities, it may be surprising to learn that Israel is not a nation of big drinkers. Annual wine consumption, for example, stands at around 6L per person, while Brits quaff 20L (and the French a whopping 45L!). Beer consumption isn't much higher. Home to several hundred wineries, however, Israel boasts some very drinkable drops both red and white, and several shades in between. This writer can speak very highly of boutique Tulip Winery's White Franc, a gorgeous blend of Cabernet Franc and Sauvignon Blanc perfectly suited to imbibing in Israel's arid climate, and US booze bible Wine Spectator went as far to name Recanati Winery's Cabernet Sauvignon as one of the world's top 100 wines of 2014.
When it comes to beer, drinkers had little to choose from beside mass-produced commercial lagers like Macabee and Goldstar until just a few years ago. Israel now has several dozen good microbreweries – Alexander Brewery's IPA, the Dancing Camel's Olde Papa, and Jem's 8.8 are three great brews worth trying.
Thanks in part to the million-strong wave of Russian immigrants who made Tel Aviv home after the collapse of the Soviet Union, vodka is the spirit of choice; vodka, whisky and arak are standard chasers. If you're ordering mixed drinks or cocktails, be warned that pours often verge on the dangerously generous.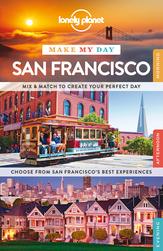 Top tips
There's always a new hot spot on Tel Aviv's nightlife scene, with new bars and clubs appearing and disappearing practically overnight.  Most are open seven days a week and don't kick out the last punter until daybreak. Refreshingly, club admission is usually free, but on busy nights (Thursday and Friday are the big nights to go out) the door staff can be picky. Asthmatics be warned: smoking bans are rarely enforced, so most places can get pretty smoky.
Sarah Reid travelled as a guest of the Israel Government Tourist Office (thinkisrael.com). Lonely Planet contributors do not accept freebies in exchange for positive coverage.